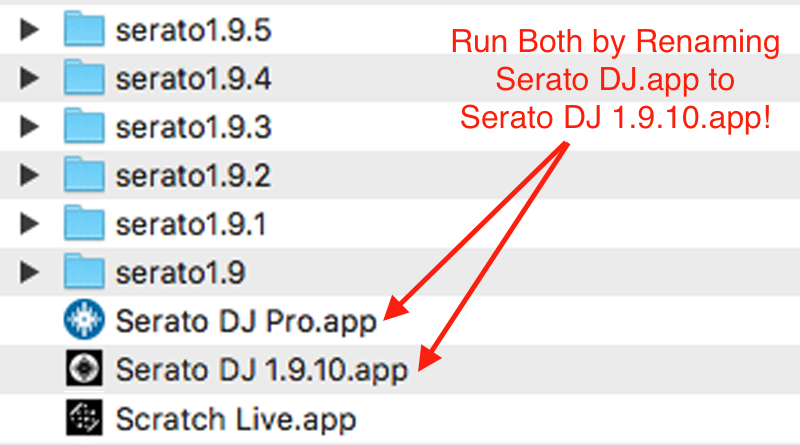 Gutao If you would like to test drive Serato DJ Pro while not losing the ability to still run the Serato DJ version you are currently using you can rename the app in order to avoid Serato DJ Pro from overwriting your current stable version of Serato that you are running.
In the video below it shows how installing Serato DJ Pro will overwrite your current version of Serato DJ unless you rename the application from "Serato DJ.app" to "Serato DJ 1.9.10.app"* on your Mac. This example is on Mac OS Sierra (10.12.6)
*You can rename the app whatever you would like however it is best to rename it as whatever version number that particular installation is.